Devoted To Building Products of the Future.
ElectraMeccanica has an exciting future ahead as our Board of Directors has reached a definitive arrangement agreement to potentially merge with Tevva, a pioneer in electric, medium and heavy-duty commercial vehicles. The proposed combined company will manufacture these zero-emission vehicles in the UK, and in the US at ElectraMeccanica's 235,000 square foot state-of-the-art manufacturing facility in Mesa, Arizona. We are thrilled to help electrify and transform the $275B Global Medium and Heavy-Duty Commercial Vehicle Industry.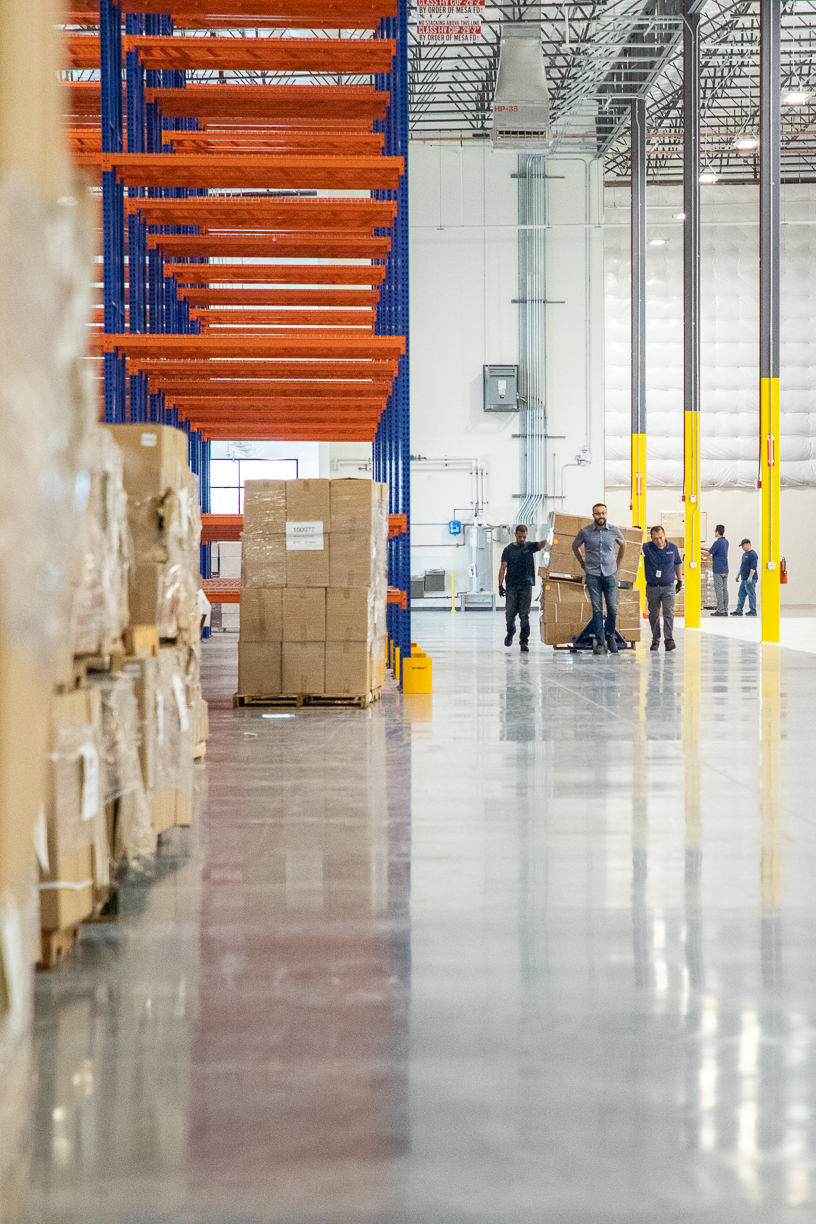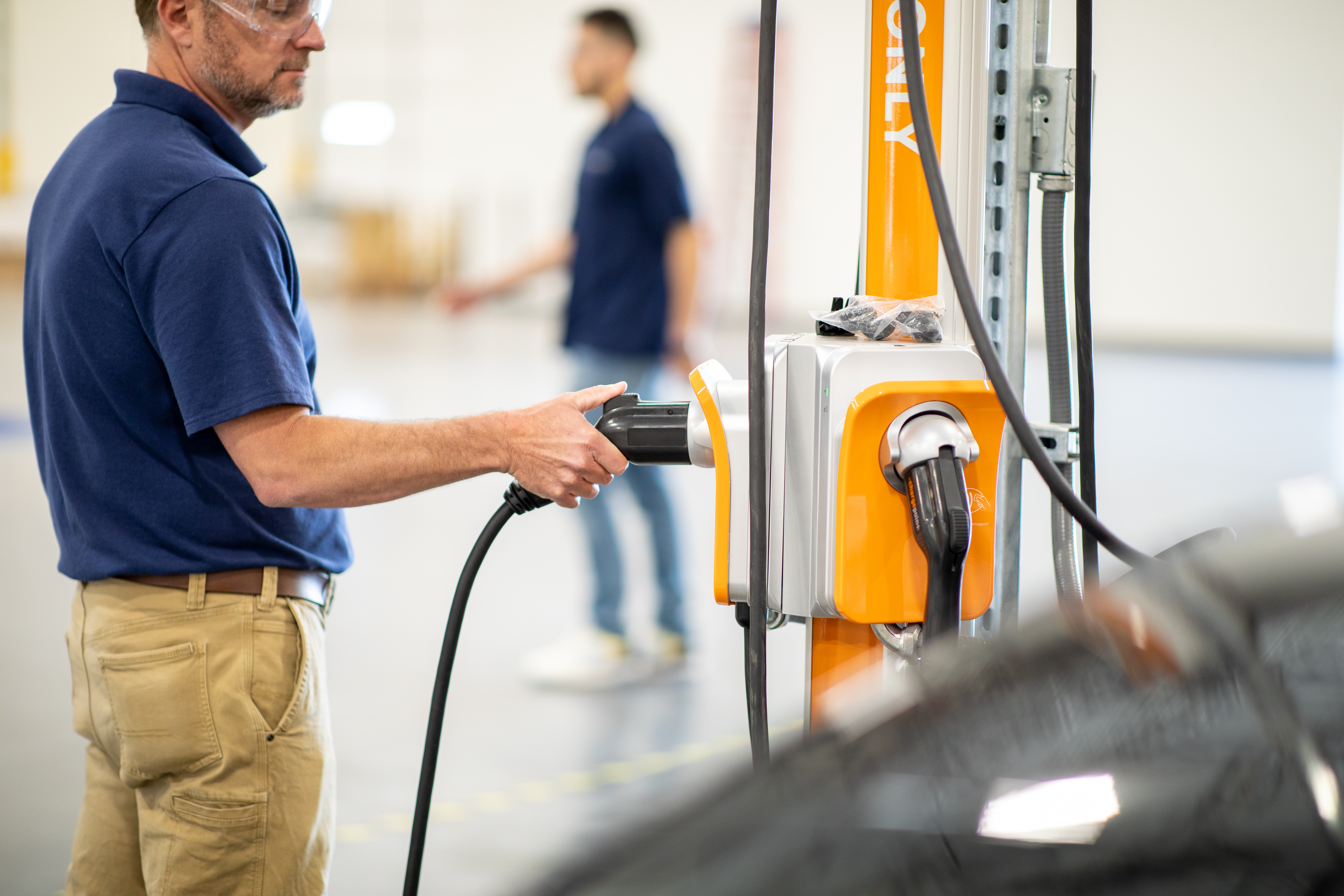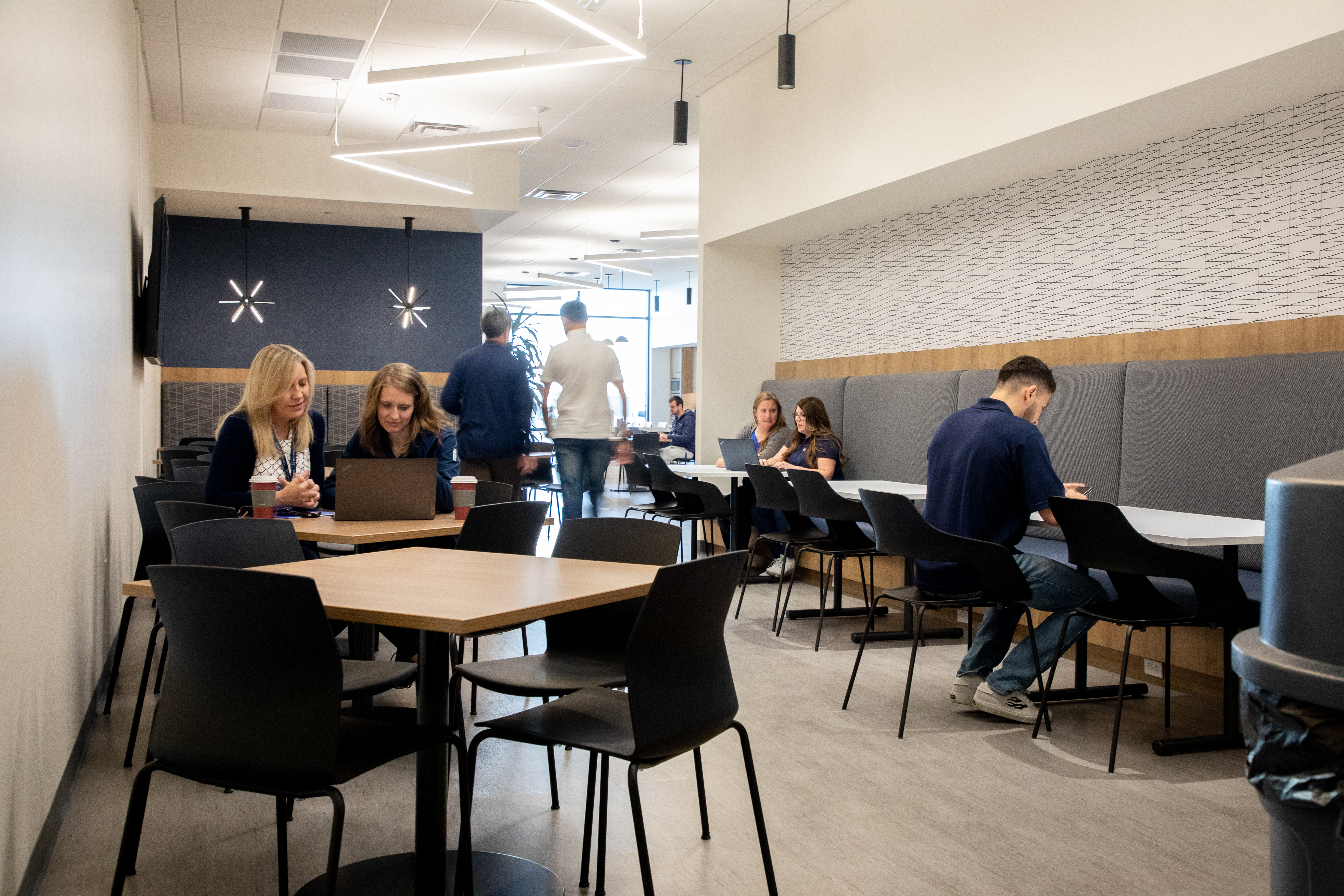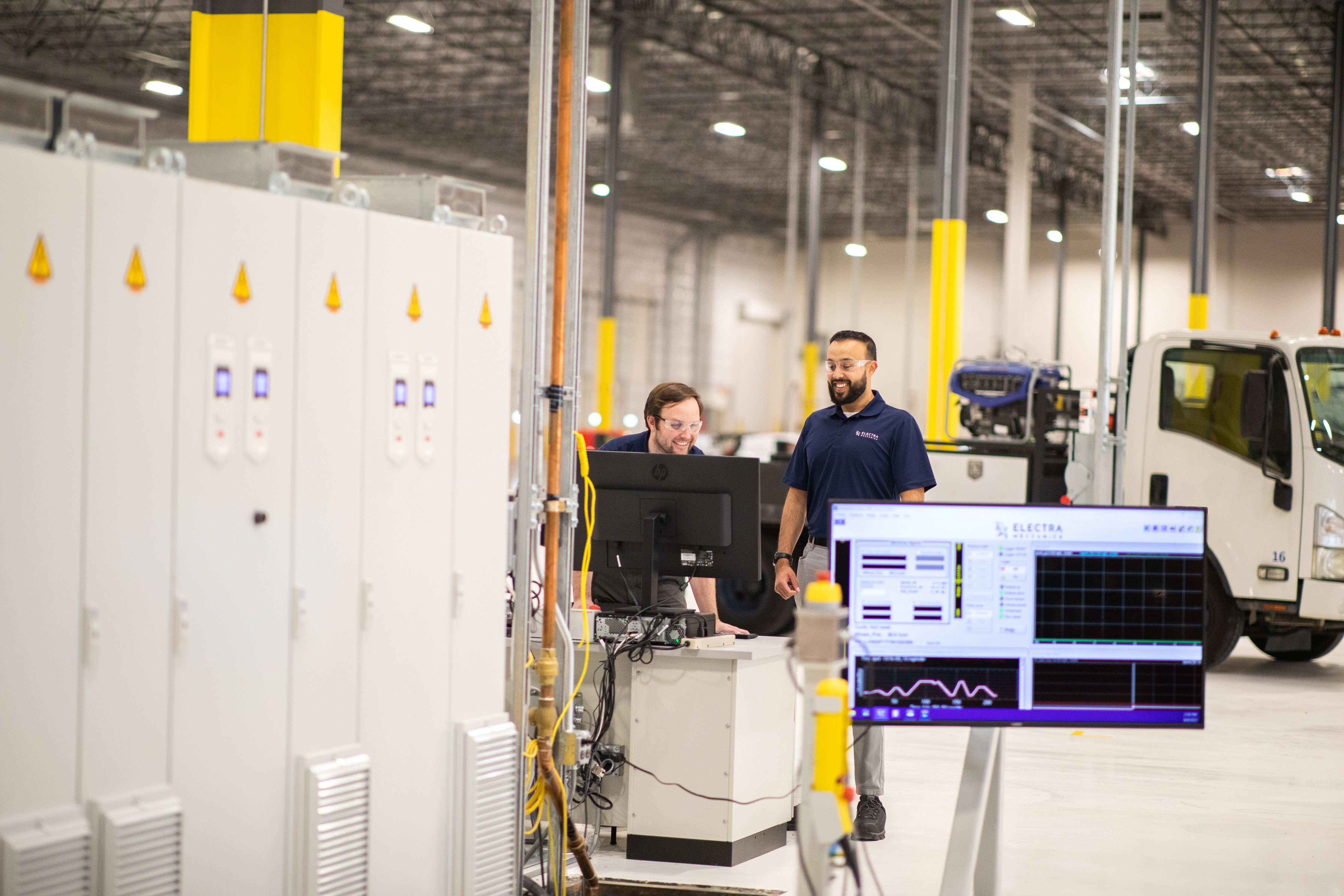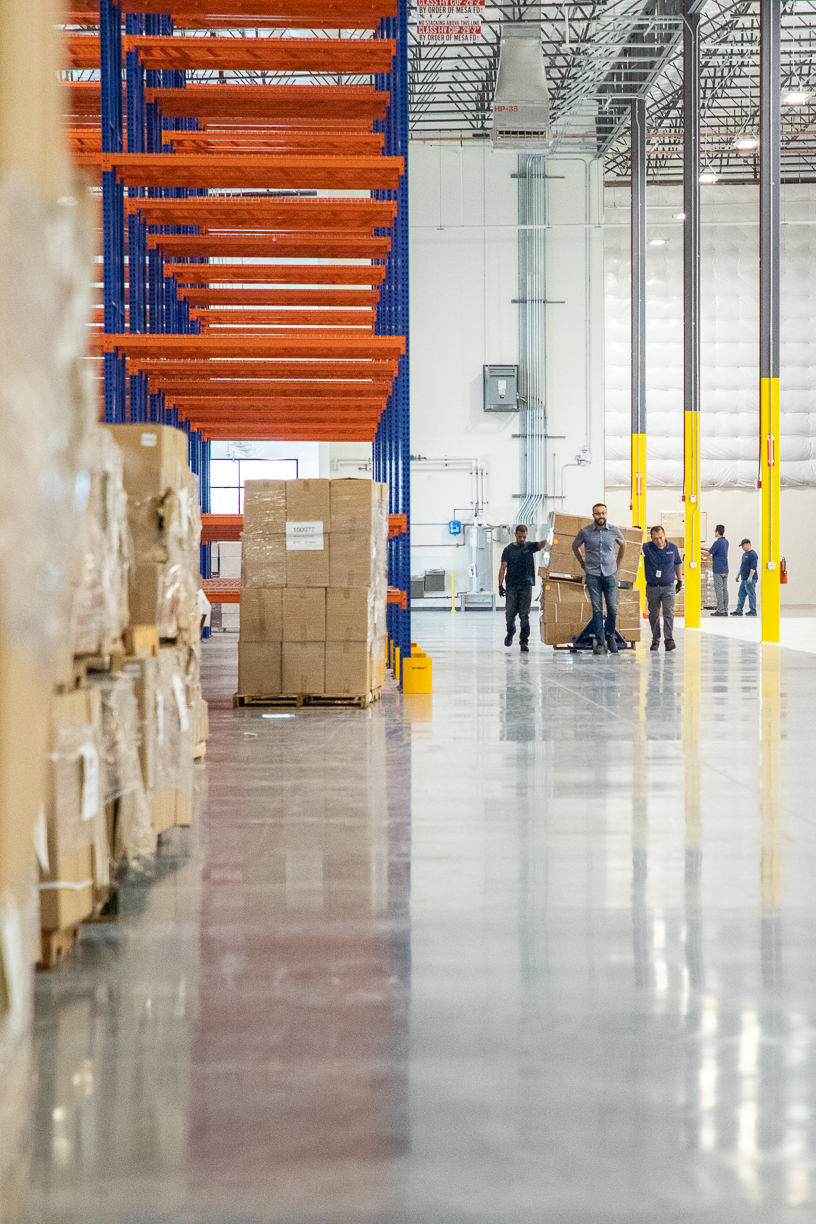 A FRESH START, PART 3
Please see the letter from our CEO below.
Dear Shareholders:
In mid-March, I wrote to all of you about the state of the business - an initial "100 day update" focused on putting ElectraMeccanica on a new and different path, including important shifts to our strategy and operations. Today, a further 150 days into my time as CEO and acting COO, I'm proud to announce some truly exciting news demonstrating the ElectraMeccanica team's hard work to entirely redefine, and uplevel, our business: the entry into a proposed merger agreement between ElectraMeccanica and Tevva. I invite you to read the press release here.
The release and associated current report on the form 8-k filed with the SEC contain all the essential information about the proposed transaction. I wanted to write directly to our shareholders and use our microsite to add some additional context - as I know many of you have been expecting a thorough update for some time.
The Hard Work That Brought Us To Today
First, I want to acknowledge the journey we have taken together over just the past six months. At the end of last year, we commissioned a new manufacturing facility in Mesa, Arizona and continued selling our three-wheeled electric vehicle (EV), the SOLO. Yet: the business struggled under the burdens of an unsustainable cost structure; an unprofitable contract manufacturing relationship with Zongshen; and an addressable market that, while large, was too expensive to capture. So, we made hard, but necessary, decisions. We streamlined operations, staff and costs; ended the manufacturing agreement with Zongshen; and recalled and then discontinued the SOLO. We also began to innovate – signing agreements to leverage the Mesa, Arizona facility to assemble others' EVs. All the while, we carefully and relentlessly considered the best use of our still-strong balance sheet to create shareholder value.
Key Insight: The Technology Catalyst ElectraMeccanica Needed
ElectraMeccanica has a state-of-the-art facility, in a thriving EV community. We have significant automotive and EV manufacturing and marketing expertise, as a team. And we have working capital. Any new path forward, to be sustainable and deliver value, had to make the best use of these resources, with the biggest possible positive economic impact, in the near term.
Even as we made plans to launch another vehicle of our own and expand our contract assembly, it became clear to me, my team and the Board that we had a rare opportunity to think bigger, especially in terms of technology. Engineering is at the heart of electric vehicle value. And while ElectraMeccanica has always been associated with disruptive design, the business did not truly have a differentiated tech stack. Nor was there a credible way to produce the SOLO profitably, for the reasons we've previously explained. That insight opened the door to finding a partner in the battery-electric-vehicle (BEV) landscape that is still relatively early in its manufacturing journey, but that also has engineering expertise and intellectual property aimed at a commercially viable segment of the EV market.
A Winning Proposed Combination With A Big Future
Fast forward to today, and our announcement with Tevva. We looked at over a hundred companies, and David Roberts, Tevva's Director, his team and their investors stood head and shoulders above the rest. They currently have innovative dual-energy technology, specifically a proprietary electric battery system, as well as longer-term technology in the form of a hydrogen range extender. They have an engineering team that has spent a decade refining and testing this tech stack with publicly-traded fleet companies. They have a lean-cost culture that focuses on operating discipline. They share ElectraMeccanica's values with respect to expanding zero-emissions mobility. They have delivered their first production EVs this summer, against a significant list of potential customers. And they have targeted these resources at an underserved, defensible, $67bn1, fast-growing segment of the global EV market: medium- and heavy-duty commercial trucks.
This proposed combination of differentiated, tested engineering, newly launched electric trucks and a clearly addressable revenue opportunity matched exactly with our own goals and resources. Our operations complement one another - ElectraMeccanica's U.S. footprint and Tevva's experience in the UK and EU; our collective go-to-market and engineering expertise; our respective Mesa, Arizona and Tilbury, United Kingdom facilities; and our balance sheet as well as public listing alongside Tevva's commercially-ready products and significant customer list. Together, it is expected that the two businesses can accelerate Tevva's growth in the U.K. and Europe, and speed its entry into the highly attractive U.S. market by leveraging ElectraMeccanica's U.S. expertise, state-of-the-art manufacturing facility and capital.
More Similarities Than Differences
Many of you may well have questions about the proposed pivot, for ElectraMeccanica, from single-passenger, three-wheeled vehicles to medium- and heavy-duty trucks (7.5-19t, Class 5-8 vehicles). Superficially, this may seem like a large leap into a very different space. As we evaluated the proposed transaction, however, more similarities emerged than differences - along with some clear advantages to ElectraMeccanica's prior consumer focus. Tevva's tech stack and product portfolio clearly target a well-defined and well-understood commercial market, versus creating a new category. Tevva's products and engineering have been subjected to over 300,000 miles of testing and operating experience in real-world conditions by demanding fleet operators. Tevva's team has built a fully-realized solution that includes manufacturing, sales and service for its vehicles. The value of electrification within this portion of the trucking market also increases with urban population growth, consistent with ElectraMeccanica's prior focus. We believe this market will benefit from strong government incentives, including the $1 billion set aside for electrifying heavy-duty trucks as well as an up to $40,000 rebate per medium-duty commercial vehicle in the U.S. We also believe it will benefit from strong customer demand in ways ElectraMeccanica's prior products could not - especially from large companies that need to electrify huge fleets, to serve ever-growing demand for transport of goods and services. Finally, Tevva's engineering mentality has zeroed in on a key historic focus for ElectraMeccanica: reliable, lower total cost of ownership - albeit with a truly differentiated tech solution that has been carefully tested.
Scaled Operations Within the Near Future
Once again, I'd urge all our shareholders to review the release, our SEC filings and our proposed deal microsite to better understand just how inspiring this new path is. Within a relatively short period of time, the proposed, combined company has the potential to have more vehicles on the road than ElectraMeccanica produced, at a far higher price point that supports much stronger gross margins. This gives us near-term visibility into a fast ramp into genuine, scaled commercial revenue, especially given Tevva's already-solid commercial-customer order bank - and longer-term visibility into a business with sales that are a significant multiple over that, with exposure to two of the world's largest markets for our combined products.
I'm truly excited about this decision, as it represents the right partnership, between the right teams, with the right resources, to build lasting shareholder value. We look forward, as a business, to communicating further about this opportunity with all of you in the coming weeks. So don't hesitate to reach out, and if you haven't already, please sign up to receive emails and other communications from us here and or reach out to ir@emvauto.com.
Susan E. Docherty, ElectraMeccanica CEO and Board Member
Safe Harbor Statement

This document includes "forward-looking statements" within the meaning of U.S. federal securities laws and applicable Canadian securities laws. Forward-looking statements may be identified by words or expressions such as "expects," "anticipates," "intends," "plans," "believes," "estimates," "may," "will," "projects," "could," "should," "would," "seek," "forecast," or other similar expressions. Forward-looking statements represent current judgments about possible future events, including, but not limited to statements regarding expectations or forecasts of business, operations, financial performance, prospects, and other plans, intentions, expectations, estimates, and beliefs relating to the proposed transaction between ElectraMeccanica and Tevva, such as statements regarding the combined operations and prospects of ElectraMeccanica and Tevva, the current and projected market, growth opportunities and synergies for the combined company, geographic expansion plans, and the timing and completion of the proposed transaction, including the satisfaction or waiver of all the required conditions thereto. These forward-looking statements are based upon the current beliefs and expectations of the management of ElectraMeccanica and Tevva and are subject to known and unknown risks and uncertainties. Factors that could cause actual events to differ include, but are not limited to:
the ability of the combined company to further penetrate the U.K. and EU markets, and start operations in the U.S. market with Tevva's commercial vehicles without having any prior experience selling Tevva's vehicles in the U.S. market;
the total addressable market of ElectraMeccanica, Tevva and of the combined business;
general economic conditions in the markets where ElectraMeccanica and Tevva operate and where the combined company will operate;
the expected timing of regulatory approvals relating to the proposed transaction, the businesses of ElectraMeccanica and Tevva and of the combined company and product launches of such businesses and companies;
non-performance of third-party vendors and contractors;
risks related to the combined company's ability to successfully sell its products and the market reception to and performance of its products;
ElectraMeccanica's and the combined company's compliance with, and changes to, applicable laws and regulations;
ElectraMeccanica's and the combined company's limited operating history;
the combined company's ability to manage growth;
the combined company's ability to obtain additional financing;
the combined company's ability to expand product offerings;
the combined company's ability to compete with others in its industry;
the combined company's ability to protect our intellectual property;
ElectraMeccanica's and the combined company's ability to list the common stock of the combined company on Nasdaq;
ElectraMeccanica's and the combined company's ability to defend against legal proceedings;
the combined company's success in retaining or recruiting, or changes required in, our Officers, key employees or Directors;
the ability to successfully integrate the businesses of ElectraMeccanica and Tevva after the completion of the proposed transaction;
the combined company's ability to achieve the expected benefits from the proposed transaction within the expected time frames or at all;
the incurrence of unexpected costs, liabilities or delays relating to the proposed transaction;
the risk that if the proposed transaction does not close that Tevva is unable to repay the $6 million credit facility provided by ElectraMeccanica;
the risk that the proposed transaction may not be accretive to ElectraMeccanica's shareholders; and
other economic, business, competitive, and regulatory factors affecting the businesses of the companies generally, including but not limited to those set forth in ElectraMeccanica's filings with the SEC, including in the "Risk Factors" section of ElectraMeccanica's Annual Report on Form 10-K filed with the SEC on April 17, 2023, and its subsequent SEC filings.
Readers are cautioned not to place undue reliance on forward-looking statements. It is uncertain whether any of the events anticipated by the forward-looking statements will transpire or occur, or if any of them do, what impact they will have on the results of operations and financial condition of ElectraMeccanica or the combined company. Forward-looking statements speak only as of the date they are made, and ElectraMeccanica, Tevva and the combined company undertake no obligation to update publicly or otherwise revise any forward-looking statements, whether as a result of new information, future events, or other factors that affect the subject of these statements, except where they are expressly required to do so by law.